---
Iwate Prefecture is famous in Japan for its ironwork,
Nanbu-tekki
. Although kettles and pots are the most traditional products, ironworkers now make a wide variety of goods, including windchimes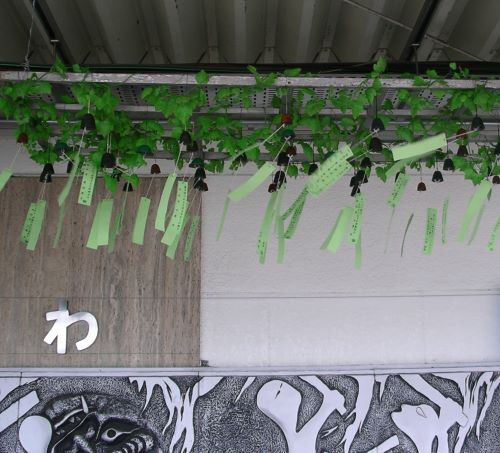 Nanbu-tekki
windchimes currently hang from the platform rafters at JR Mizusawa (where this photo was taken) and JR Morioka stations, presumably in recognition of these cities' status as the traditional production sites. They produce a peaceful tinkle as they blow in the breeze ― a nice contrast to the modernity and hustle-bustle of the stations.