---
Earlier this month, we attended
Jinku Matsuri
in Esashi, a small town south of Kitakami.
Jinku Matsuri
is a festival featuring dances performed by people from Esashi who are celebrating their 25th or 42nd birthdays. 25 and 42 are traditionally
yakudoshi
years for men, but both men and women performed in the dance groups or in their accompanying music groups.
Prior to the featured dances, local children danced in a parade that passed through the main festival ground.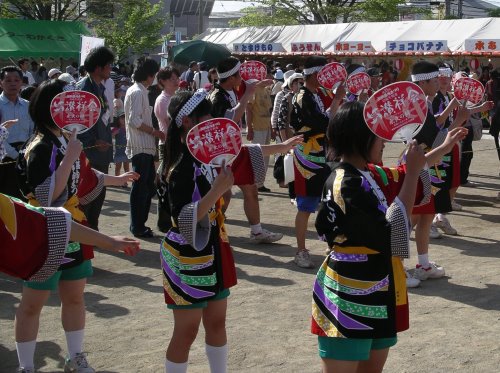 The 25-year-olds made a big impression with their wicked hairstyles, and later with their original music and dance. The amount of energy they created in the festival ground was amazing.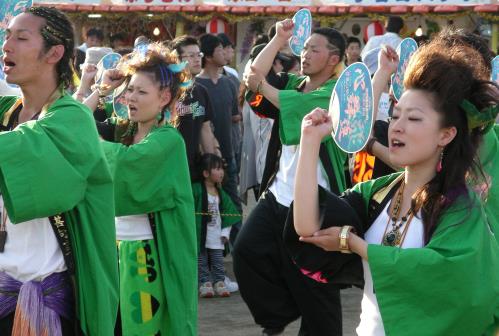 The excitement was amplified by the 42-year-olds' entry. Seriously ¡½ the 25-year-olds' musicians played with a lot of drive, but when the 42-year-olds took over the parade song, they did so with a huge BOOM! of drums and more complex movements. It was wild.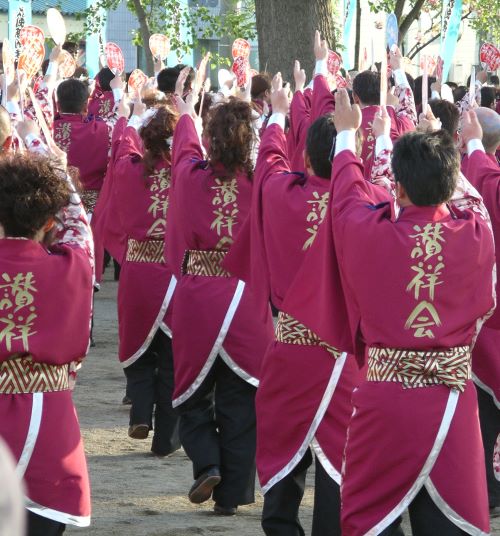 They also provided a flash of style during their original dance.