---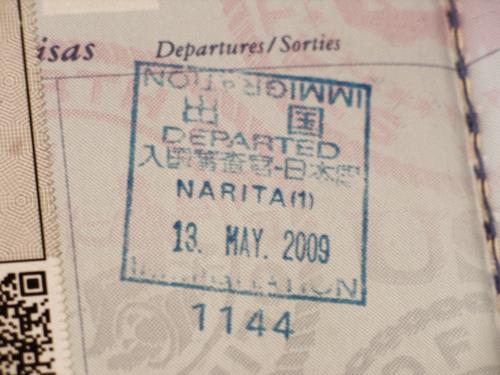 An adventure ends...
All good things must come to an end, and our lives in Japan were no exception. On May 13th — two years, one month, and 18 days after Matthew arrived in Japan — we moved back to the U.S.
Let's Sharing
, too, is at its end. It was created to share our lives in Japan with our friends and family back home. We didn't expect our little blog would be a big hit, but it turned into a great success with more than 31,000 hits over its two-year run. For that, we want to thank all of our readers. The web site and archives will remain, but it will no longer be updated.
... an adventure begins
So, what's next for us? We're going back to our lives in America, but we like to think that our experiences in Japan have trained us to view our world with eyes and ears more open than before. In the same spirit as
Let's Sharing
, we'll be writing a new blog,
Hokui 39 Do
, to share American life with our friends in Japan. We'll write most of it in Japanese, but there will be some posts in English and lots of pictures. So if you enjoyed
Let's Sharing
, you may find
Hokui 39 Do
interesting, too.