---
Yesterday, we went to
Battari-mura
, where we observed villagers making tofu the all-natural, old-school way.
Tofu-making
has a lot in common with cheesemaking, what with all the boiling, pressing, straining, and coagulating of curds. It's hot work, but the end product is well worth it.
At
Battari-mura
, step one of the process involved grinding cooked soybeans with a hand-crank-operated stone mill, complete with straw-and-bucket drip system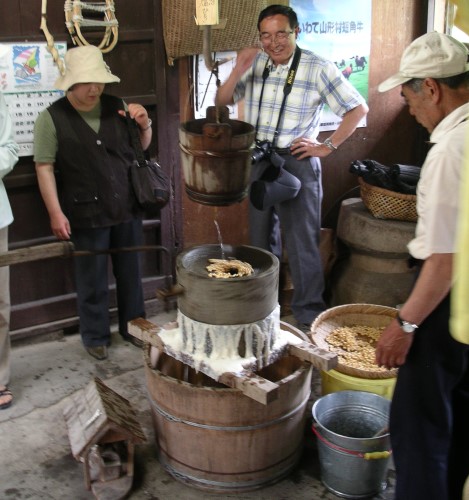 After the beans are ground, the resulting mash is boiled for a time, then scooped into a machine where it is pressed in a hand-crank-operated machine (what else?) to extract the soy milk.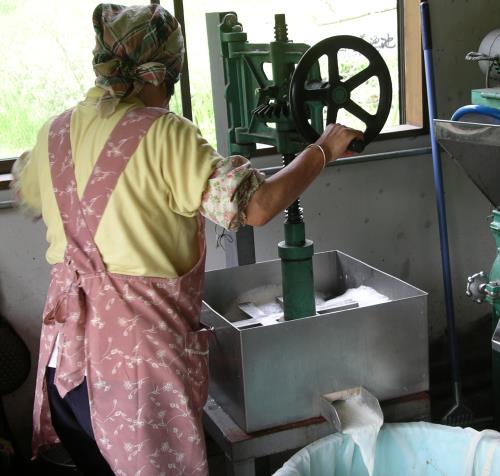 Salts or acids are added to the milk to cause the proteins to coagulate (or, as the maker said, "form a
katamari
"). It takes a little while for coagulation to occur, but once it does, it happens quickly.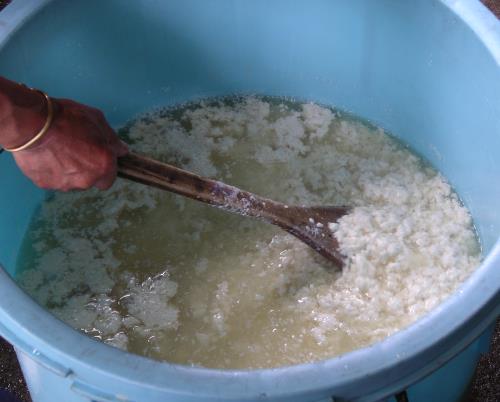 There's more processing involved to get blocks of tofu, but since we were there in part to eat tofu, the woman making it simply scooped the curds out of the bucket and drained them before serving them to us.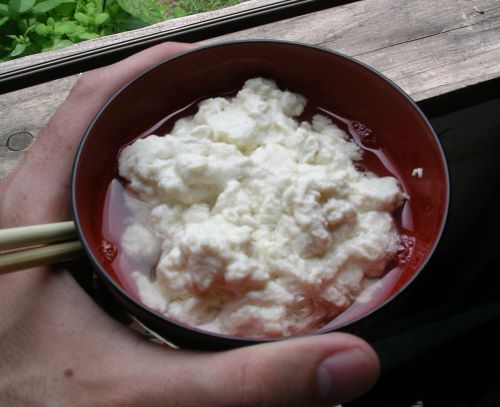 Mmm . . . fresh, delicious tofu.