---
Many people in Japan, male and female alike, hang multiple small mascots from their
keitai
(cell phones). Mascots range from characters associated with the phone company to well-known comic, manga, or anime characters. I've only got one on my cute pink phone.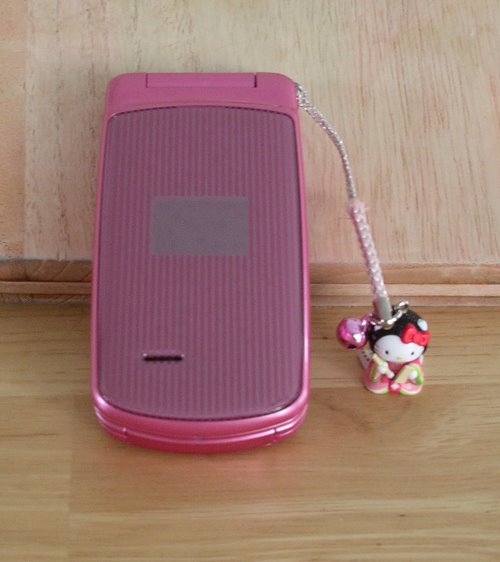 It's Hello Kitty, of course, but she's special. Sanrio makes Hello Kitty merchandise specific to each of the prefectures, representing events or products for which the prefecture is known. This
Kitty-chan
represents the famous Heian period poetess,
Komachi
, who according to legend was from what is now Akita Prefecture. Komachi was also regarded as a great beauty, which Matthew thinks makes her name particularly fitting for the
Akita
Shinkansen
.