---
Last night, I made
kitsune udon
for dinner.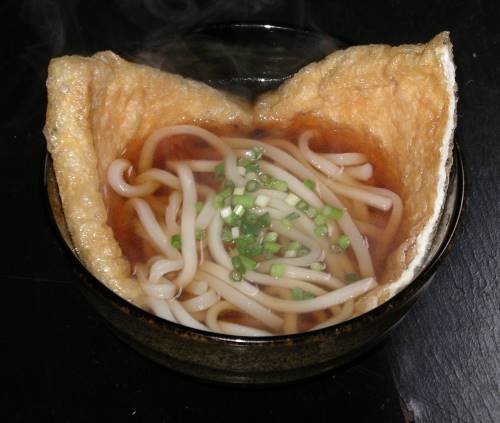 Kitsune
is the Japanese word for "fox." Legend has it that foxes love
aburaage
, or deep-fried sheets of tofu, hence the name. I think it's because the triangles of
aburaage
look like fox ears in the bowl.
That's
tofu-ya
aburaage
, by the way. Doesn't it look amazing?