---
On Sunday, we went bowling as part of a group event. Bowling in Japan is no different from bowling in the States, down to the clownish rental shoes.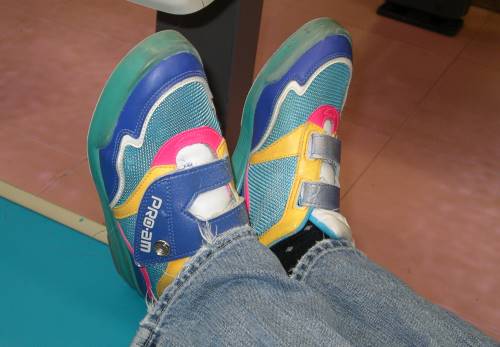 We haven't gone bowling in a very long time, so it took us a few frames to get back into it. Our team actually did pretty well ― three of us broke 100 on the first game, and we all did on the second.
The event was a fundraiser for the local sign language club, some of whom we've met through local friends. In between turns, they were teaching us little bits of Japanese Sign Language, including the signs for "Washington" and "America." As it turns out, the frowny face accompanying a blown spare is an international sign.
At the end of the tournament, the group gave prizes to each participant, ranked from highest score to lowest; I think we were all in the top twenty. Also, people who threw gutter balls had the dubious distinction of getting extra prizes based on the number of gutters thrown. Matthew got one: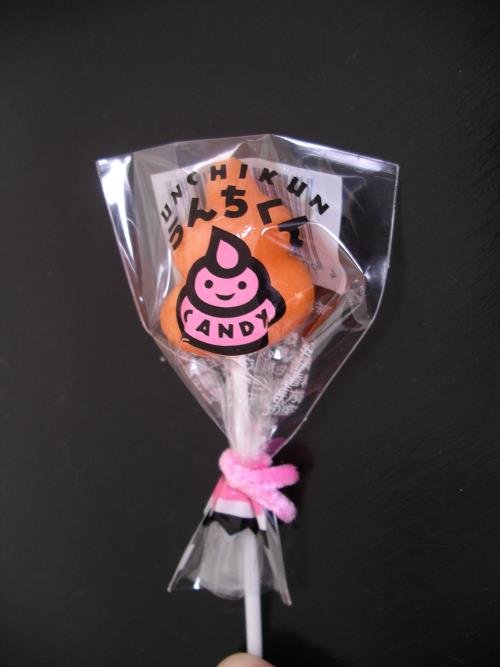 Yes, it's candy poop on a stick. A lollipoop, if you will.