---
In case you're wondering why there's a new entry after we announced the end of the blog, well, it is April 2. Gotcha!
Cherry blossoms aren't
due to open
in northern Tohoku for at least two more weeks, but that hasn't stopped the drink companies from putting out special cherry-flavored beverages.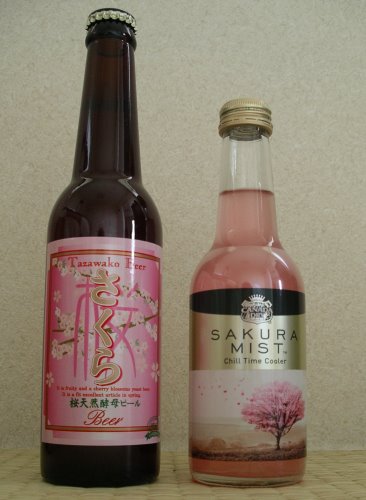 Tazawako Beer
comes from the town of Tazawako in
Senboku City
, Akita Prefecture. Senboku City also contains the town of
Kakunodate
, which is famous for the weeping cherry trees sharing space with old samurai houses.