---
As a kid, I never fully understood Snoopy's paralyzing fear of the icicle over his doghouse. I saw plenty of icicles, and they just weren't big enough to kill a cartoon dog.
Now, I understand. I've had the experience of looking up to see a four-foot gleaming needle dangling above, ready to break free and plunge through my heart at the least provocation. On the bright side, I haven't actually seen any icicles breaking free unprovoked. But I do find myself checking above before walking under an eave.
The four-footers are ubiquitous, but dwarfed by some eight-to-ten-foot icicles we spotted. You
really
don't want to be hanging out under these.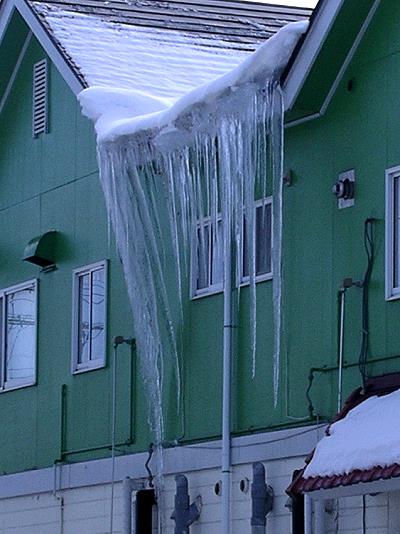 Meanwhile, the house across from ours has just the right roof slope, at just the right angle to the sun, to produce horizontal icicles: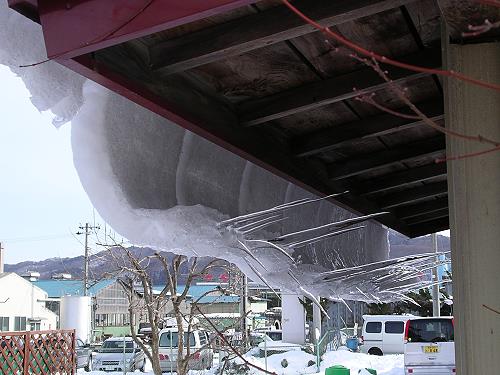 These are not actually dangerous, but they sure look like they're ready to fly off and perforate the building walls, don't they?
Now if only I could get someone to use a pizza to entice me to safety...