---
Nothing says summer like blueberries. Unique to Japan, that means a big
katakana
banner heralding the aforementioned fruit.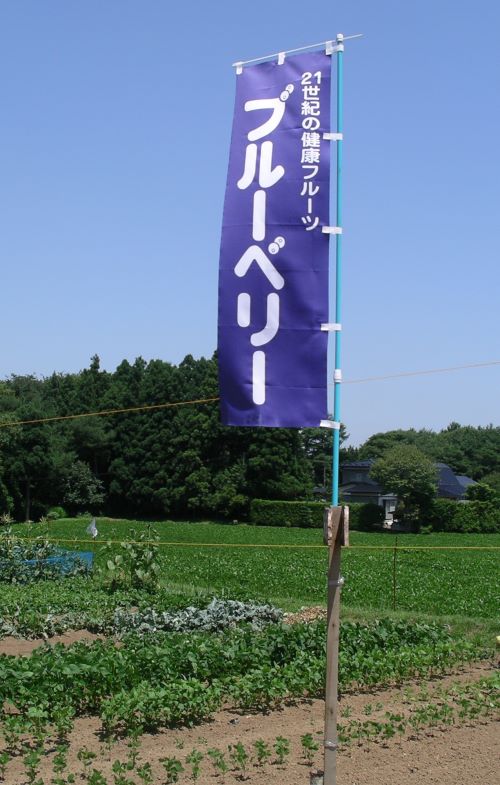 My language partner and I visited Kitakami's blueberry farm this morning, accompanied by her daughter and a friend. I think this was a first experience for all of us, and speaking for myself, I've been deprived for thirty-two years. Really, it doesn't get any better than popping ripe, sun-warmed, straight from the bush berries into your mouth on a hot summer day, surrounded by beautiful mountains.
There was some competition for the title of "Best Blueberry Experience." In planning for the trip, I offered a lesson in muffin making because another foreigner had told my language partner how great blueberry muffins are, and she wanted to try them. Perhaps less altruistically, I knew she had an oven and I sensed an opportunity to get my bake on.
The lesson was great fun. Channeling my inner
Julia Collin
, I explained the steps and did the preliminary mixing and instructed the girls on how to mix wet into dry ingredients, leaving the batter lumpy for light muffins, and gently folding the berries into the batter so they wouldn't break. We all took turns watching the muffins in the oven and barely tolerated the wait to eat them when they came out. It was kind of awesome. So were the muffins. :)
Tonight, I'm busting out the chopstick whisk again to whip cream to serve alongside the otherwise unadulterated berries.