---
On Saturday, the Kitakami International Assembly Hall hosted its
Shinnenkai
, an introduction to Japanese culture. Attendees could try out a range of traditional activities, from tea ceremony to
shodou
(Japanese calligraphy) to
koto
(Japanese zither). Matthew is interested in learning
shodou
, so he got a quick lesson.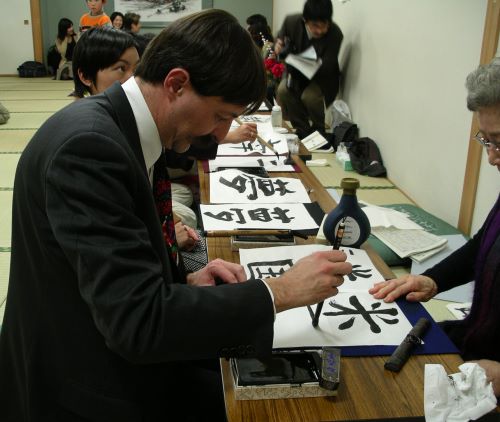 We also tried
koto
and
shakuhachi
, Japanese bamboo flute. Our trial was featured in a photo in the Sunday newspaper, which unfortunately is not available online.
Each group also put on a demonstration. The tea ceremony practitioners prepared the traditional New Year's tea, which contained a pickled plum and a tied bit of seaweed. The tea was served with
youkan
and black bean and walnut
mochi
.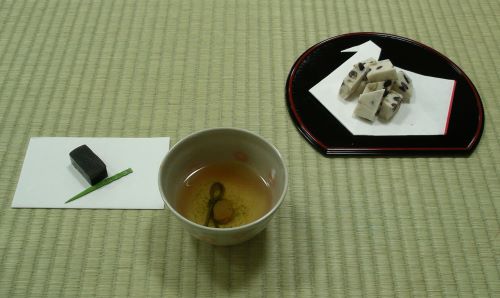 One of the more energetic groups performed a type of Japanese street entertainment. They chanted a folk tale while dancing with props resembling small bamboo fences that they could manipulate into different forms.