---
Let's take a look at today's weather, shall we? Here's the weather report. It's pretty typical for winter in Tohoku: snow in the morning, and cloudy all day after that.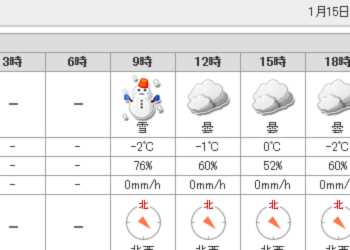 Now, let's take a look out the window: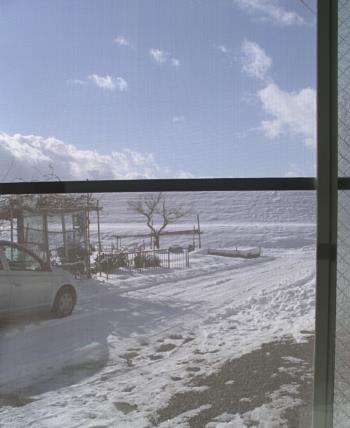 That's about how it goes with the weather forecasts here. They aren't just inaccurate, they're willfully dishonest, or at least it seems so. My theory is that the weathermen are part of a secret government program to emotionally control the people and prevent revolt. When it's nice out (or will be), the forecast shows nasty weather, so that everyone gets a pleasant surprise and is happy. When it's nasty out, the forecast shows nice weather tomorrow or the next day, which gives people hope (even though the nice weather doesn't actually arrive until three weeks later).