---
Well, what have we here? What are you looking at?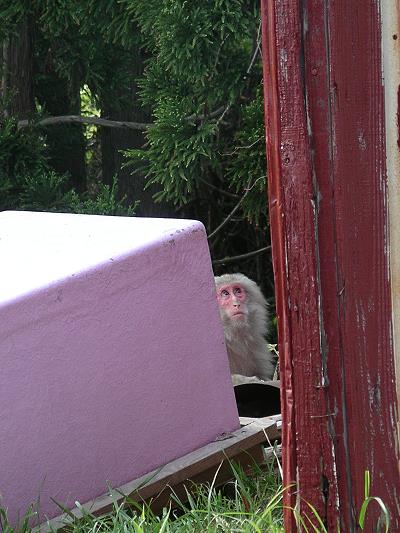 Oh, I see! You're looking at the fellow on the roof! And he's looking at us.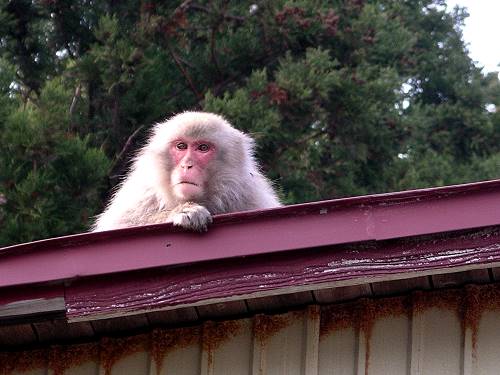 Back in May, we were driving along the Sea of Japan coast in Aomori Prefecture. We got quite a surprise when we rounded a curve and discovered a group of monkeys hanging around near the road. We stopped for some photos, and found them to be timid but curious.
Eventually, they lost interest in us and returned to munching on fruit while watching the sun set over the Sea of Japan.