---
Several of you expressed consternation upon learning that we have Lucy and Ricky futons in our expatriate marital home. Also about the availability of storage space in the demi-closets, but that had more to do with the pending opinion in Handbags et al. v. Trains.
There is, however, a very good reason for the single futons. It would be virtually impossible to do this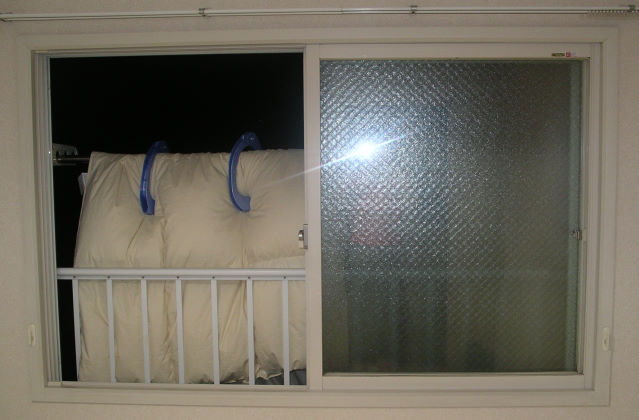 with a queen-sized futon. Aren't the giant blue futon clips awesome?
Special birthday shout-out to my fellow June celebrants!