---
As you might expect, the most important holiday of the year has special decorations that go with it. These range from ropes and arrows decorated with paper Shinto wards and seals, to freestanding decorations of bamboo and pine (two particularly auspicious plants). Of course, many decorations include pictures or writing related to the year's zodiac animal — for 2008, the mouse.
You're supposed to put up your decorations on December 30. The 29th and 31st are somehow incorrect.
We particularly liked some of the wreath-shaped decorations, so that's what we opted to get. First, we hung a medium-size wreath outside our door.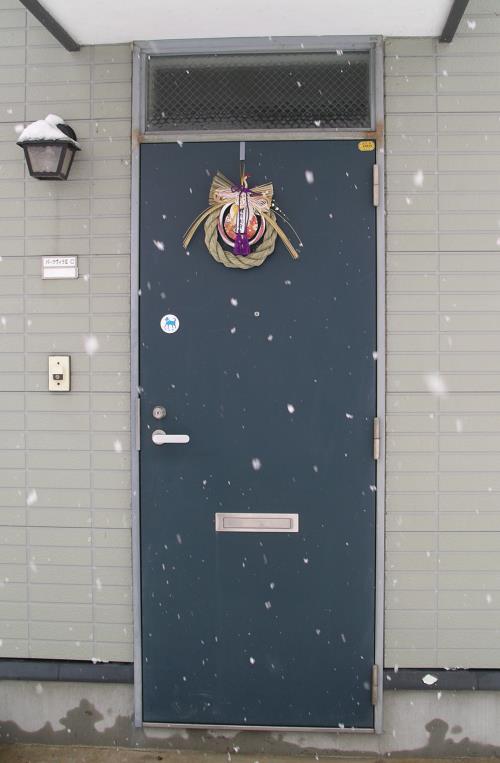 Then, inside the
genkan
(entry area), we hung a smaller wreath. It's about 4" across.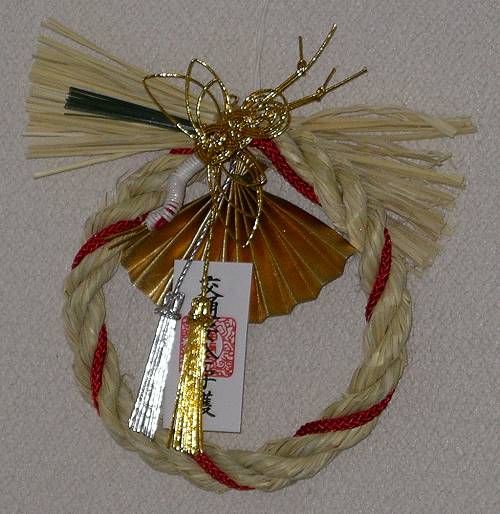 And finally, in our living room, we put this mouse and barrel decoration on the shelf with all our holiday cards.